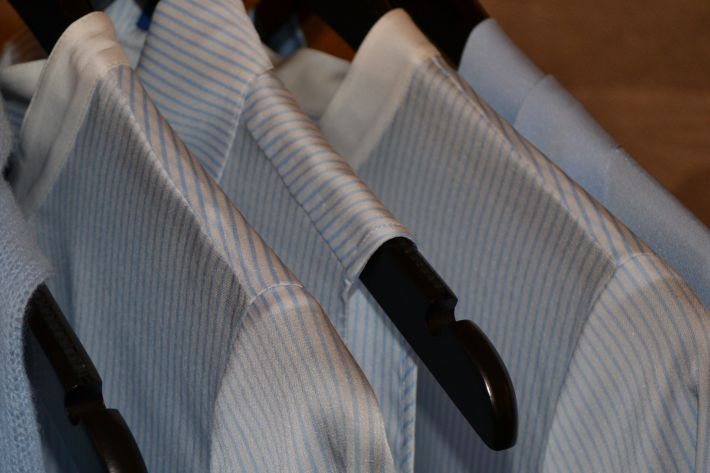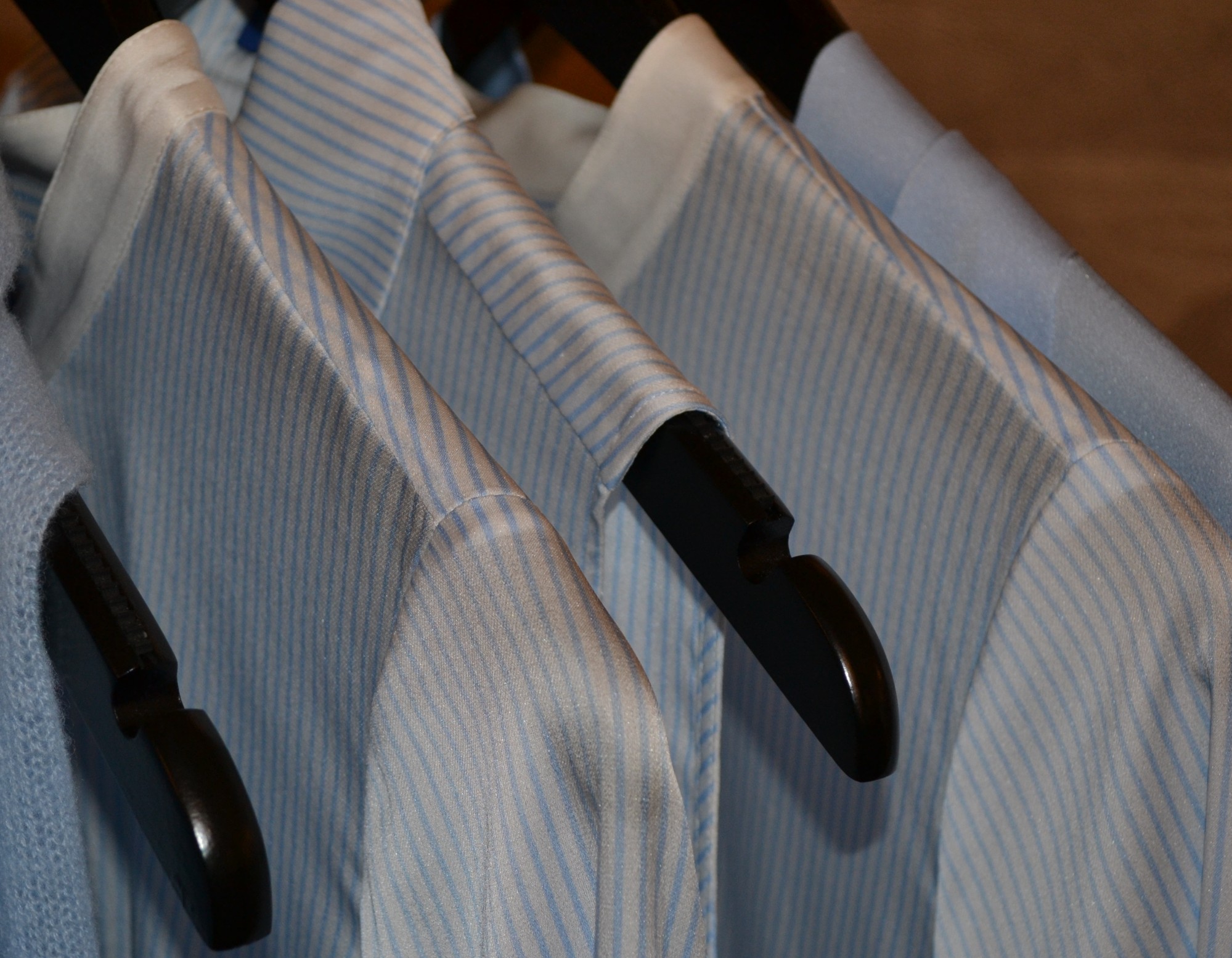 2015-11-311

on

Sat 7

Nov
Scaling down your business wear brings big advantages yet your version of a simpler wardrobe can be different to someone else's. So how do you get a simpler wardrobe which works for you and your personal style and gives you great advantage for your leading role in business?
Ok, straight in; when you've mastered your simpler wardrobe for the business diary ahead, these are the top 6 business advantages you will be rewarded with:
1. Save mental and physical energy
2. Save time
3. You save money
4. You free up space
5. Appearance of clothing improves because it has space to be hung or folded well
6. Your signature look is achieved with ease
When do you know you have mastered a simpler wardrobe for your own personal style?  You'll feel it. You'll know it.  
Happy with core colours, fabrics and garment cut - and everything fits. As a grouping, your selections mix well together.
What's the definition of a simpler wardrobe?
Getting dressed feels like 'least effort' with 'great results'. You get dressed, believe you can take on the day confidently, and your productive thoughts are about business - rather than wasting time choosing outfits. If you wear tailoring, you may have selected only navy and grey cloths, white shirts and your top favourite ties. Shoes and cufflinks are also ready, on stand-by. The pairings between garments work, that work is done - you get dressed quickly and get-on.
When your nifty selection changes it's because the season is changing, wear and tear is attended to and you swap in and swap out any items to keep your style interesting enough but it remains a simplified wardrobe for the 2-3 months ahead.
Research experts around the world say that men and women, on average, wear 20 percent of their wardrobe. Sometimes this pattern is repeated for years, yet new items keep being bought, stored items increase and more items languish, unworn. Why? He or she has not decided what's truly important to their personal style - in the now.  
How about a very casual style for business?
I know you can picture some well known business leaders in jeans, chinos, t-shirts and hoodies - Zuckerberg certainly. Others loved turtlenecks with jeans. One technology CEO I worked with preferred pure cashmere v-necks. This is about establishing a personal look which evolves in to your signature, setting you apart from others in your specialism.  
Your signature doesn't have to be dominantly casual. Some opting to wear it view it as an unspoken message - 'I'm highly comfortable in my own skin', 'really hands-on' and 'I'm accessible to my business community'. The suit wearer, the smart-casual pro may believe the same but they have equally decided what's true to them.  
The best simplified wardrobes are versatile. Small tweaks to dress for the occasion - boardroom to travel mode, day event to evening cocktail.  And for expert presentations, that dressier, most particular outfit on standby for when certain dress codes are expected. 
When building a great business, or keeping a great one performing - you'll be aware of expenditure. A simplified wardrobe is right on target with minimised waste!
Is a simplified wardrobe boring?  
Not at all - you won't be wearing the same outfit every day - you have found that happy balance between a limited and full wardrobe - in-line with how you spend your time.
Highly productive and successful people choose to simplify their wardrobes and are not shy to hire in the expert to help streamline the process from the outset and review annually.
Get dressed and enjoy wearing your top 6 business advantages!
© Melanie Brewer