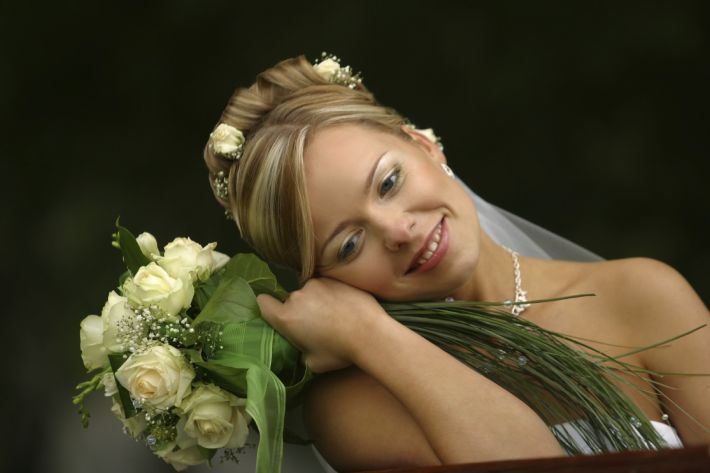 2015-04-112

on

Wed 22

Apr
For my work as a personal stylist, one sentence really matters in all of my assignments – "Client's happiness, always" - never is this more important, however, than for the bride on her wedding day so I thought I'd share my top tips about that all important wedding makeup
Actually my first three tips start way before the big day and that's:
Eat mindfully and drink plenty of water to get your skin into its best possible condition.
Leading up to the big day, think about enhancing your usual beauty routine by using products based on natural ingredients. For example elderflower is high in vitamin C and soothes and conditions the skin; wild rose wax nourishes and moisturises the lips; and honeysuckle can help to purify. (I make no apology for hanging my professional hat on the fabulous products created by Jane Iredale for this very reason).
Prevent sun-induced damage to skin by remembering to wear broad spectrum sunscreen all year round. 
My next two apply just before the day:
The glow of confidence on the day often comes from the clever application of makeup which uses highlights and shading to nurture the proportions of the face, correct unevenness and bring out the features. Get professional advice about this so that you still look like "you" rather than an over made up version of you.
Some brides love the fact that a make-up artist at her side will take the stress out of the big day. Others prefer to have been taught in advance so that they can replicate the look themselves. Either way, make time to have a dummy run first!
And my final three on the day:
Create a dedicated makeup area at the wedding venue for yourself and your bridesmaids - and have your freshen-up hub ready laid out with things like skin hydration spray, lip colour, blotting paper and so forth.
Remember that HD images and increased clarity in photography takes no prisoners – it is absolutely vital that the makeup is well blended.
Why stay in the same make-up all day? Change your look for evening functions and remember to think about the best colours for artificial lighting.
That's it, my 8 top tips for superb wedding makeup.  I hope you found it helpful!
© Melanie Brewer